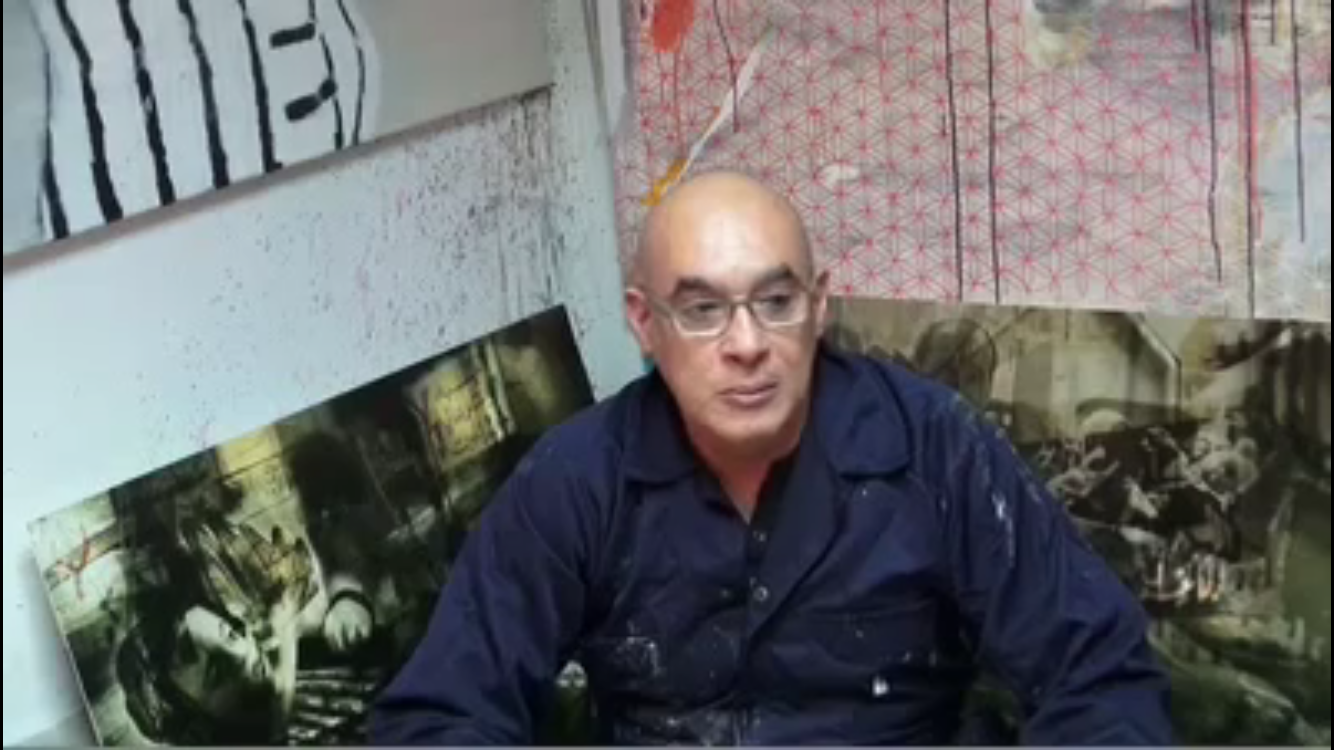 "In Hazem Taha Hussein's work we can recognize writings, symbols with issues regarding politics, society and humanism that would generally remind us of our childhood and culture. Also we see symbols and icons from the streets, in our houses, schools, characters and books that appear to record moments and important incidents of our lives. His visual language reflects the extent of his interest in the relationship between the East and the West in many aspects."
Karim Francis. Cairo, 2007
Hazem Taha Hussein was one of the important Artists in the exhibition "the presence of thousands of years - Contemporary Art from Egypt," which I for the Kunstmuseum Bonn, Germany was curated in 2007. Hazem Taha Hussein's artistic work is shaped by great originality and high artistic quality. It corresponds to the level of contemporary international art. In his art to combine elements from his own Egyptian culture with influences from the Islamic tradition and Western modernity. In its testimony, his works are universal. Moreover, Hazem Taha Hussein disposes of a comprehensive theoretical knowledge about art. He reflected in a special way his own cultural background as well as issues with which artists are dealing internationally. A project on which he was involved, dealt with "Occidentalism". In his visual work, he sat down here with the view of the Orient to the Occident apart, creating persuasive works. A confrontation with a view from this perspective is long overdue. It continues from the resulting dialog. Hazem Taha Hussein is an artist, with whom I will continue working with in international projects.
Karin Adrian von Roque, Bonn, 2009
Art historian for Islamic art history
specializes in contemporary Arab art
Curator